The Toss it Tuesday series by Liberty Green features a product each week, highlighting the ingredients you'll most commonly find in that product and why you should avoid them. I then share with you my list of the best clean, natural and/or organic versions available!
Today's Toss it Tuesday is all about setting powders. For years I never even knew what difference a setting powder could make. Considering I wore only mineral foundation through that time and I don't have oily skin, it probably wasn't all that necessary anyway. If you wear liquid or cream foundation, regardless of your skin type, a setting powder can do wonders for helping keep your makeup in place and shine-free throughout the day, even adding extra coverage if you choose a tinted product. A translucent setting powder can also still come in handy if you like mineral foundation - a quick dust focusing on the centre of the face (forehead, nose and chin) or anywhere prone to shine, can help prolong your makeup.
Take a look at your setting powder, and here's what you'll find in most brands:
Tip: Use the apps listed here to check the ingredients in your own products!
Talc
This is often the main or one of the main ingredients in setting powders. Talc is believed to be a carcinogen and causes respiratory and skin irritation. The issue with talc is that it can be contaminated with asbestos or asbestos-like fibres, which are carcinogenic. There can be clean sources of talc, which is EcoCert, but only a handful of green beauty brands use this, and you won't find it in 'mainstream' products.
Cyclopentasiloxane, Dimethicone and/or Dimethicone Crosspolymer
Cyclopentasiloxane (cyclomethicone) is a silicon-based cyclic compound; may be associated with environmental toxicity. It's a synthetic silicone, has shown endocrine (hormone) disruption in moderate doses in animal studies and is non-biodegradable, suspected to be bioaccumulative and is a suspected environmental toxin.
Dimethicone (also called polymethylsiloxane) is a silicon-based polymer used as a lubricant and conditioning agent. It can be naturally derived, but is more often than not from a synthetic source. Dimethicone is classified as expected to be toxic or harmful to the organ system. It is also non-biodegradable, bioaccumulative and is a suspected environmental toxin.
The other issues with silicone concern the skin. Some people can wear it with no issues, whilst for others, it can lead to clogged pores and acne. This is due to the fact that silicone covers the skin a bit like plastic wrap - preventing the skin from being able to function as it normally would, preventing anything from getting in or out.
Phenoxyethanol
A common cosmetic preservative. Phenoxyethanol is becoming more prevalent since consumers are looking for "Paraben Free" products. It's also quite a common preservative even for many more naturally focused or green beauty products. Phenoxyethanol is an endocrine (hormone) disruptor. Linked to skin irritation, contact dermatitis, also linked to adverse brain and nervous system effects in animal studies.
Aluminium Chlorohydrate
An inorganic (meaning naturally occurring) aluminium salt. This is the same type of aluminium used in antiperspirants and deodorants. It's use is restricted in Canada, and is classified as expected to be harmful or toxic. Aluminium Chlorohydrate is also classified as an environmental toxin and expected to be bioaccumulative.
Tetrasodium EDTA
A "penetration enhancer", Tetrasodium EDTA allows other ingredients in a product to be more easily absorbed into the body. This ingredient is also classified as expected to be toxic or harmful to the organ system. It is also made from Formaldehyde.
Read on for my 100% natural and non-toxic recommendations + discount codes below!



Alima Pure Finishing Powder
The Alima Pure Satin Finishing Powder is lighter-than-air, never irritating, powdery or cakey and looks beautiful over creams, liquids or bare skin. It reduces shine and sets concealer, the light tint providing a little extra coverage.
Lily Lolo Flawless Matte Finishing Powder
SHOP: AU
use code LIBERTYGREEN to save 10% off
/ USA + CA
Completely translucent, the Lily Lolo Flawless Matte powder gives a matte finish, absorbing oil and shine throughout the day. Perfect for those who like a really matte finish or have more oily skin or humid weather when you want everything to stay put! Again this powder is ultra light and non-irritating.
Ere Perez Translucent Corn Perfecting Powder SPF15
SHOP: AU
use code libertygreen to save 10% off your 1st order
/ USA
This powder is super handy for touch-ups on the go, in its sleek mirrored compact, with a softly pressed powder and included puff to apply. A big fluffy brush or the included puff is perfect for dusting this powder where needed to absorb shine, blur imperfections for a flawless finish. I keep this in my handbag along with a concealer (Vapour's Illusionist, in case you're wondering) so I'm always prepared.
The SPF15 is an added bonus!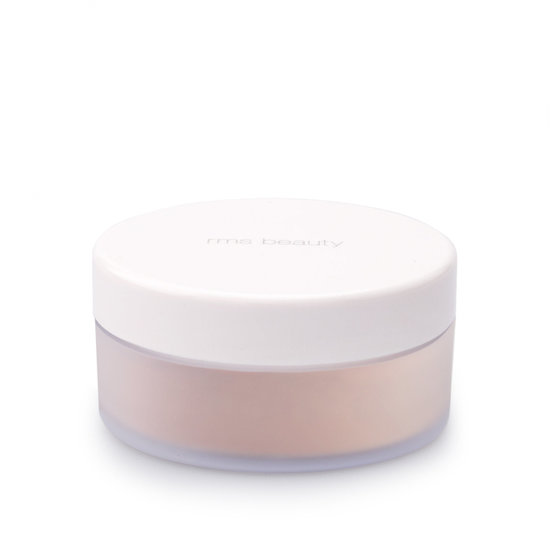 RMS Beauty Tinted "Un" Powder
SHOP: USA
free shipping to AU over $50+ (works out better than ordering online in Australia)
The RMS Beauty Tinted "Un" Powder (also available in a translucent option) is the lightest, silkiest powder. It provides a flawless second-skin finish, offering a little extra coverage, reducing shine but still leaving you with a glowing, radiant complexion.
It is never cakey, dry or powdery, even if you layer it, and also looks good on bare skin with just a touch of concealer.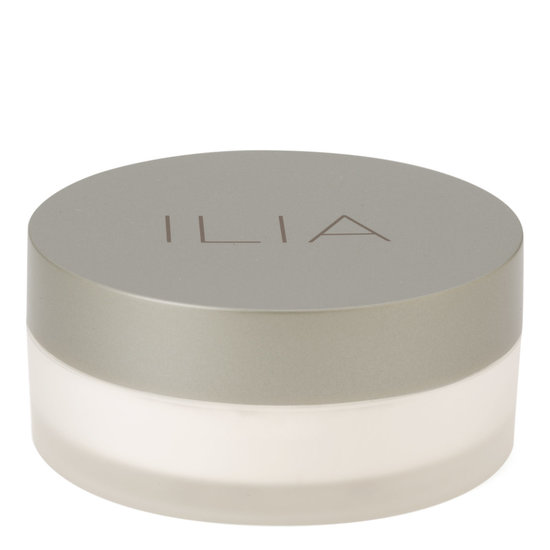 ILIA Beauty Fade Into You Powder
SHOP: USA
Another translucent option, the ILIA Beauty Fade Into You Soft Focus Powder does just that! It will give you a soft-focus finish, blurring pores and imperfections, help set your makeup in place with a satin - matte finish.

Never miss a post again. Follow Liberty Green on Bloglovin
Follow
Save
Save
Save
Save
Save
Save
Save
Save
Save
Save
Save
Save
Save
Save
Save
Save
Save
Save
Save
Save